Every person at every level in every organization knows that success is getting tougher.
The difference between those who thrive in a world of accelerating change and those who don't is… Randy Pennington.
Randy's customized, practical presentations equip and inspire every audience to achieve positive results in a world of accelerating change and complexity.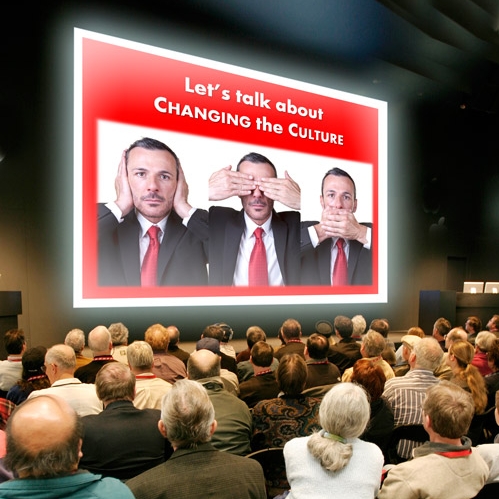 Key results include:
Ability to stay nimble and embrace change in order to remain competitive, efficient, and effective
Tools to sustain a strong, confident culture that delivers positive results for the organization and its customers
Renewed focus and commitment from every member of the organization
Reduced fear and uncertainty
Skills to adapt and thrive in any economy
Personal responsibility, accountability, and improved performance
Improved trust and communication between leaders and their employees
Improved ability to overcome resistance, create buy-in, and lead through change
Strategies to implement immediately that differentiate your organization from "the other guys"
Randy delivers keynote, half-day, and full-day seminars. To request additional information on how Randy can help you organization, click here.*
Most popular presentations:
Learn more
Need a special title to match a conference theme – no problem!
Randy is happy to work with you to achieve your goals.
Learn more