This week we feature a guest blog by New York Times best-selling author, Larry Winget. It is based on his new book, Grow a Pair.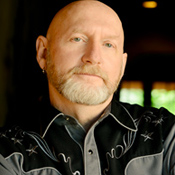 I can't recommend this book enough. Buy it now, and then buy another copy for that person you know who  needs to grow a pair.
Hey Boss, who is really running your business?  Grow a pair and find out!
By Larry Winget
Let's start with a few questions:
 Do you have employees who habitually come in late?
Do any of your employees take longer lunch hours and breaks than they are supposed to?
Do any of your folks call in sick when they really just want a day off?
Do you often find your employees on personal phone calls or chatting away on facebook while they are supposed to be working?
Do you get allow your employees to give you half-assed effort for full pay?
Do you have someone on the payroll that you know you should fire but have been too lazy to do it?
Do any of these questions make you uncomfortable?
If you answered yes to any of these questions, then you don't have a pair.   Yep, that's right: you don't have a pair.  And you are a lousy boss.  And you aren't running your company; your lousy employees are.  And you should probably be fired for allowing all of this to go on.  But until someone above you does that, grow a pair and fix it!
A great boss makes sure that their employees have a clear understanding of exactly what is expected from them.  A true leader of people also communicates the consequences of not getting what she expects.
A leader then educates their people so they know how to do exactly what is expected of them.  No more throwing folks into the fire hoping they will figure it out or a fellow employee will show them.  Train your people!
Good bosses then inspect the performance to make sure they are getting what they expect and that their people are performing as trained.  If they aren't getting what they want from the employee, then they must go back and communicate what they want again and re-educate.  Not everyone gets it the first time and maybe you weren't clear the first time around so go through the process a second time.
Then inspect it all again.  Are you getting what you want?  Good.  Are you not getting what you want?  If you have clearly communicated twice and educated twice, then the problem is probably that the employee doesn't care enough to do a good job.  You can't make an employee care so free them to go someplace where their lack of commitment is more in alignment with lower standards than you have.  In other words: fire them.
Your job, as the boss,  is to make sure your company is profitable.  One of the ways you do that by making sure that your people know what to do and have the skills to do it and by making sure they really are doing it.  Letting people slide by with poor performance cheats the customer, cheats the employees who are actually doing their job and costs the company money.  And it means you aren't doing your job.
Sadly, this has become the norm in many businesses.  You see it every day when you go shopping, to a restaurant, to the bank or if you are honest, by looking around your own business.  Why?  Because so few people have a pair.  It takes courage to do the right thing.  It takes courage to make sure your people are doing the right thing.  What is the right thing? What they were paid to do.  Were they paid to come in late, play on the computer on their social media sites, make personal phone calls or take long lunch hours?  I doubt it.  If you aren't paid to do it, then you shouldn't be doing it.  Have the courage to be a great boss by fixing these things.  Your company will be more profitable.  Your good employees will respect you more.  Your customers will see a difference and thank you for it.  And you will be doing your job.
Larry Winget is the author of the new book Grow A Pair: How to stop being a victim and take back your life, your business and your sanity.  Plus, he is a five-time New York Times/Wall Street Journal bestselling author of books such as Shut Up, Stop Whining and Get A Life and You're Broke Because You Want To Be. He has starred in his own television series and appeared in national television commercials. Larry is also a regular contributor on many television news shows on the topics of money, success, business and parenting.  Find out more at www.larrywinget.com.