A Note from Randy:


One of my very first municipal government clients was the City of Garland, Texas. The City Manager was a young, innovative leader on a misstion to re-invent government. I was fortunate that he asked me to help him in that process. Neither he nor I qualify as "young" these days, but Ron Holifield continues to challenge the status quo of how leaders make government better. Ron has a new book out titled 4th Dimension Leadership. It is an honor to introduce both Ron and his ideas to you here.       -Randy
Radical Leadership for a VUCA World


Ron Holifield
In a VUCA world of Volatility, Uncertainty, Complexity and Ambiguity, the stakes have never been higher for how we develop the next generation of leaders. Developing them by osmosis simply will not work anymore.
In this high anxiety VUCA world, Servant Leadership offers a radical value system to help organizations thrive.  The acronym RADICAL describes the primary duty of leaders to Recruit, Assess and Develop Innovative, Collaborative, Authentic Leaders. But it does more. It also describes the "sweet spot" for great leadership.
In the old Latin, the word radicallis meant a "return to the roots," while in modern vernacular, radical has come to mean out on the very leading edge. RADICAL captures this constructive tension where great leadership resides. The roots of great leadership are found in healthy relationships. But a VUCA world also requires being at the leading edge of dynamic change.  On the surface, these two values compete against each other.   But like guitar strings in which beautiful music can only be played when there is constructive tension between two poles, Servant Leadership resides in the constructive tension between the two poles of healthy relationships and dynamic change.
The 12 core characteristics of Servant Leadership provide the right value system for organizations to thrive in our VUCA world and to manage the constructive tension between healthy relationships and dynamic change, including:
Listening – hearing both the words and the hearts of others.
Empathy – engaging openly to better understand others perspectives, how their life experiences have shaped them, and assuming their good intentions.
Healing – promoting wholeness and transformation to help people become the best they can be and recognizing that our words either build up or tear down, but are rarely neutral.
Awareness – of self, others and our environment, and feeling compelled to act upon what we know is the right thing to do when we become aware of it.
Persuasion – inspiring commitment to the cause rather than forcing mere compliance through positional authority.
Conceptualization – envisioning the future and communicating a clear picture of what it can look like so others can understand, embrace and work toward making the vision a reality.
Foresight – acknowledging the realities of the past and recognizing the realities of the present so that we can anticipate the realities of the future.
Stewardship – understanding both short term and long term implications of decisions and the impact they have on the greater good.
Growth – developing your team at all levels, and helping each of them reach their fullest potential.
Community – fostering a strong sense of shared engagement and commitment to the team as a whole and working to nurture an authentic culture with leadership who genuinely walk the talk.
Calling – recognizing that we are working toward something that is bigger and more important than ourselves or any single individual and nurturing a willingness to sacrifice for the greater good.
Nurturing – using supportive praise and honest recognition to encourage the spirit of those working to make the vision a reality, and helping them understand the role they play in the bigger picture.
You could summarize it all with the quote from Max Lucado "It is not about me.  It is not about now."  It is the right formula for leading in a VUCA world.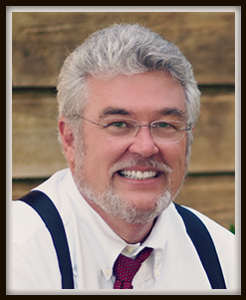 Ron Holifield is the CEO of SGR which helps organizations Recruit, Assess and Develop Innovative, Collaborative, Authentic Leaders.   His new book 4th Dimension Leadership: a Radical Strategy for Creating an Authentic Servant Leadership Culture is available on Amazon and you can read a free excerpt at  https://t.co/HfVo9D9HmP.   You can reach him at Ron@GovernmentResource.com.