Randy Pennington's Expertise
Randy believes that the true measure of expertise is the ability to apply one's depth of knowledge in multiple ways to help the client achieve their desired result. This unique ability to understand client needs and develop solutions that reach their goals enables our clients to engage with a partner rather than hire someone who only provides one service.
As the saying goes, "If the only tool you have is a hammer, everything else is automatically a nail." With Randy Pennington, you have access to the entire tool box.
of our clients came to us the first time through referrals
of our clients have used Randy for more than one service
of our clients have used Randy for two years or more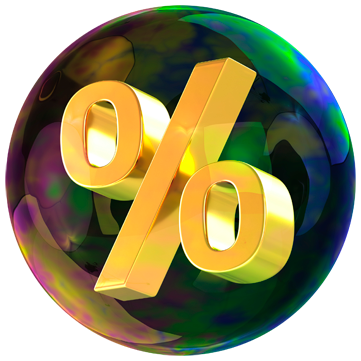 Consulting

Positive, real results without flavor-of-the-month management theories.
Randy helps leaders build cultures that deliver positive results in a world of accelerating change.  That is, after all, the intangible that sets you apart in a world where products and services are viewed as interchangeable. Some days, that means giving a presentation. But, many clients are looking for a resource who can walk off the platform and climb into the trenches to help them achieve their goals.
Randy is an expert at working arm-in-arm with clients to implement change, develop and coach leaders, and develop strategy to help them succeed in their marketplace. He's served as a guide, consultant, and educator on over 100 long-term organizational change projects including work with:
A public university system to create and sustain a high-performance culture that improves efficiencies and effectiveness in a shared services environment
The technology services department of a national insurance brand to build a culture and team framework that engages staff and improves responsiveness to customers
A public utility company to improve the employee relations and communications culture
A telecommunications company to create a culture that retains staff
A municipal government to transition to a high-performing culture that maintains service levels while reducing staff size
A tier-one research university to create a customer-focused, employee-centric culture in its financial management, human resources, and information technology departments
A billion dollar manufacturing firm to improve communication and collaboration across the entire enterprise
Randy doesn't just talk about organization and culture change, he helps you make it real!
Facilitation

Skillful facilitation resembles a tap dance, shuffle, and tango all performed simultaneously to the unique rhythm of each group. The purpose is simple — to help the group reach its goals by utilizing its own experience and strengths.
Randy Pennington has facilitated interactive sessions with groups ranging from 5 to 500. His experience includes conducting focus group sessions; moderating customer/industry expert panels; leading partnering seminars; facilitating Board of Director and strategic planning retreats; and guiding an entire community's visioning process.
Strategic Planning and Visioning

The Cheshire Cat in Alice In Wonderland was right – if you don't care where you go then it doesn't really matter which way you go. Randy has facilitated strategic visioning and planning sessions with companies, not-for-profits, professional and trade associations, and entire communities.
Executive Coaching and Advisory Services

There are times when leaders need a strategic partner to help them focus and deliver results. Randy provides executive advisory and coaching services to leaders who see the value of an individualized plan to leverage their capacity; increase their capability; develop strategy, lead change, and ensure accountability.
Coaching assignments range from managers to C-Suite executives to business owners. Each coaching relationship is uniquely designed to achieve observable results.
Past assignments have addressed the following challenges and opportunities:
Leading change
Growing and managing the business
Strategic alignment
Leading people and teams
Ensuring individual and organizational accountability
Visioning, strategy development, and goal setting
Executive presence and communication
Developing others
Working with others including communication and conflict-management skills
Career growth to prepare for increased leadership responsibilities
Building and sustaining a culture that delivers results
We believe that your coach should be a trusted partner. That is why the first step is always a conversation to discuss your goals and ensure that there is a personal fit.
Randy's Other Services
Learn about these specific solutions to your needs.
We offer four types of assessments to help you understand your current reality in order to improve performance, communication, and results:
360° multi-rater feedback
Organizational culture and employee satisfaction survey
Behavior styles, personal motivators, and emotional intelligence
Self and Organizational Assessments to accompany presentations
Contact us to learn more.
Meaningful interaction doesn't happen by accident. It must be planned with considerations of the group's level and size as well as the amount of time available. Randy began his career conducting two-day management training programs. You don't keep people engaged for that length of time without meaningful interaction. He's also conducted and designed an interactive conference in the round for 900 people.
Give us a call to discuss your goals and group.
How did Sprint train managers in all of its contact centers to use the POSITIVE PERFORMANCE® Management process? How does the International Right of Way Association train its volunteer leaders from around the world to be more effective? The answer in both cases is a well-designed education program using both video-based or instructor-led train-the-trainer certification. Randy will work with you to design and deliver a train-the-trainer program based on his content licensed to you.
Randy Pennington has over 20 years of proven expertise working with municipal governments and elected officials in the following areas:
Strategic visioning and planning
Council goal setting and development retreats
Creating an organizational culture where people operate from a position of stewardship and commitment to excellence
This expertise enables your city address these important questions:
How do we ensure a successful and sustainable future for our community and citizens?
How do we build a sense of pride and commitment with our staff?
Where should we focus our resources and energy to ensure success?
How do we articulate our vision to our citizens, visitors and staff?
PPM is right for your organization if you need to:
Align individual and team goals with the organization's strategic business goals
Produce long-term, voluntary change in performance across your enterprise
Promote an environment of mutual respect, cooperation, and a high degree of trust
Build and sustain a work environment that attracts quality talent who appreciate the opportunity to succeed
Promote accountability for performance that meets and exceeds customer expectations
PPM can be incorporated into your current performance management approach, or it can form the foundation for a culture that engages and develops your staff.
Contact us to find out more.
Why Choose Us
Leading edge information and ideas to meet the demands of the future
The quality and range of services found in larger firms combined with the personal, flexible service of a boutique provider
Customized solutions, tailored to your specific needs
Depth of knowledge practically applied to achieve tangible results
Experience with over 300 different clients in 13 different industry sectors
What Consulting Client's Say
The improvement during the past year has been remarkable. Highlighted by our $25 million profit turnaround… your involvement and leadership has been extremely beneficial in achieving this transformation.
In my 20+ years in this business, I don't recall ever having a consultant who earned excellent ratings from every single participant in the course until we hired you to deliver PPM training.
Randy, after consulting with you on several projects in diverse industries, you have again delivered a product that is focused on today's business needs.
Randy did a great job with the group yesterday and they were very pleased. He did a great job of redirecting and changing content when he realized what the group needed. He didn't deliver exactly what we had discussed previously but he did deliver what the group needed. The key to making it work was the option to really tailor the class to our needs.