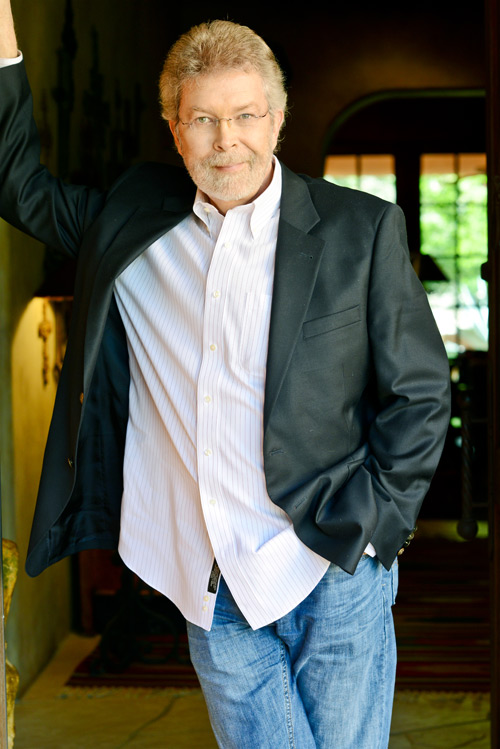 Randy Pennington is a business performance veteran, award-winning author, and an expert in helping organizations deliver positive results in a world of accelerating change.
His professional accomplishments and credentials stack up with the best of them. His client list includes leading organizations in business, non-profits, higher education, and government.
But you know that. So here is the back story that you never see in a professional bio.
Randy has been fascinated with how great organizations and great leaders operate since he took his very first sociology and psychology classes in college. That interest grew in graduate school. And, he constantly evaluated his bosses and employers against the principles he was discovering. Some were great. Others well...
He was given the opportunity to help open a start-up state-supported residential treatment facility at the age of 26. During his five years there, this facility had turnover rates that were roughly half of its sister facilities. It was known for a culture where employees were fiercely loyal to the mission and vision.
Randy was recruited to a boutique consulting firm at the age of 31. He became a partner and chief financial officer. Along the way, he consulted with and led organizational change efforts with Fortune 10 companies like Exxon, GE, and Procter & Gamble.
Randy opened Pennington Performance Group in 1990, and he's been helping leaders and organizations build strong cultures and navigate change ever since. So yes, Randy has done a bunch of things in his life:
locker room attendant at a public swimming pool (his first job);
life guard;
hourly employee in a machine shop;
tire and appliance salesman;
recreation therapist in a psychiatric hospital;
professional musician at Six Flags Over Texas;
senior executive in a start-up mental health facility;
HR professional in a 25,000 employee government agency;
CFO of a multi-million dollar professional services firm;
Chairman of the Board for a $17 million dollar non-profit and multi-million dollar foundation; and
Entrepreneur.
But most of his life, passion, and energy have been devoted to helping leaders and organizations deliver results, build strong corporate cultures, and make change work.
And isn't that what you really wanted to know?
Professional Accomplishments and Credentials
Author of Make Change Work, Results Rule! and On My Honor, I Will.
Creator of INTEGRITY-DRIVEN® Leadership.
Creator of POSITIVE PERFORMANCE® Management.
Commentator for media including The New York Times, Entrepreneur, Executive Excellence, on CNN, Fox News, the BBC, the ABC radio network and in numerous professional and trade association journals.
Author of over 500 published articles in leading business and trade journals.
A client list that includes many of this country's best-known organizations including Exxon, Alabama Power Company, Marriott Hotels and Resorts,  Texas A&M University, Hyatt Hotels and Resorts, Sprint PCS, Brinks Home Security, Progressive Insurance, State Farm Insurance, LaSalle Bank, Sprint, and EDS as well as trade associations and government agencies at the local, state, and national level.
Master's degree in Psychology, post-graduate work in Organizational Administration & Management.
Adjunct instructor in the Cox Business Leadership Center at Southern Methodist University and winner of numerous Excellence in Teaching awards.
Inducted into the Speaker Hall of Fame as a CPAE by the National Speakers Association (NSA).
Earned the Certified Speaking Professional (CSP) designation from the National Speakers Association (NSA).
Past-Chairman of the Board for the American Heart Association, Texas Affiliate.
Appointed by the Texas Department of Health as a founding member for the Texas Council on Cardiovascular Disease and Stroke.
Past-National Director for the NSA Board of Directors.
Past-Chairman of the Board for the NSA Foundation Board of Trustees.